This article may not be 100% accurate due to an upcoming modpack version.
This item was removed in Hexxit 2.0.1c due to the removal of the LegendGear mod.
| | |
| --- | --- |
| | This article is need of a clean-up. You can help out Hexxit Wiki by re-organizing parts of the article, checking grammar and spelling, and doing other helpful things to correct the article. |
Stardust
ID
6031
Stackable
Yes (64)
Type
Raw Material
Craftable
Yes
Smeltable
No
Added By
LegendGear
Stardust can be crafted from Star Pieces, or it can be found from fallen stars after they have been on the ground for 10 seconds.
If found from fallen stars, it usually gives you a few experience orbs.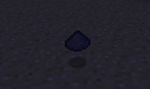 Crafting
Edit
Stardust can be used in the crafting of the 8 Starbeam Torch and two variants of the Magic Powder recipe.
Ad blocker interference detected!
Wikia is a free-to-use site that makes money from advertising. We have a modified experience for viewers using ad blockers

Wikia is not accessible if you've made further modifications. Remove the custom ad blocker rule(s) and the page will load as expected.