Rough Brownstone
ID
1324
Stackable
yes
Type
Block
Craftable
yes
Smeltable
yes
Added By
Tinkers' Construct
Rough Brownstone is a block added by the Tinker's Construct mod. It is created by placing a block of gravel into the casting basin of a smeltery and then pouring tin onto it. It costs one nugget of tin. You can run faster over this block.
You can also use it to create Brownstone by cooking it in a furnace, or use a chisel to turn it into Brownstone road, which will allow you to run even faster. If you're planning on using Brownstone to speed up your frequent travels, you can maximize your output by using Brownstone Road Slabs.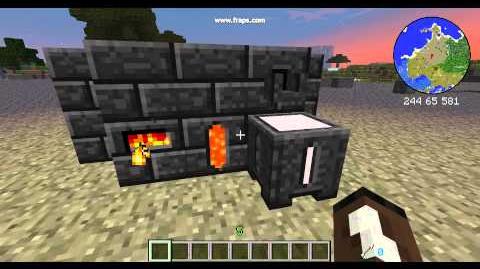 Ad blocker interference detected!
Wikia is a free-to-use site that makes money from advertising. We have a modified experience for viewers using ad blockers

Wikia is not accessible if you've made further modifications. Remove the custom ad blocker rule(s) and the page will load as expected.