Oreberry Bushes
Comments

28
2,602pages on
this wiki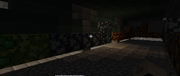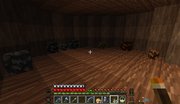 Oreberry bushes are commonly found in caves and have similar effects to a cactus if touched. However, they do much less damage and do not destroy items. More importantly, they grow "berries" of metal, such as aluminum and tin.

There are 6 types of Oreberry Bushes:
Oreberry bushes can only be planted on solid blocks. They must be planted in light level of 12 or below in order to be plant-able, light level of 9 and below to grow, and bonemeal cannot be used to accelerate this process.
It should be noted that each oreberry only gives one nugget when smelted or 1/9 of an ingot when smelted in a smeltery. A significantly large farm could produce many ingots an hour, but there's no way to fully automate such a farm as of now.
Essence oreberries (which glow green and yellow, similarly to vanilla XP) do not give you metal when smelted, but rather can be right-clicked for an XP boost, and have replaced the silver oreberry bush. Unlike other oreberry bushes, Essence Oreberries appear to grow on any light level.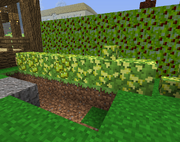 It is unknown whether the block it is planted on affect its growth rate.
It takes 9 oreberries to equal 1 ingot.
If you wish to make an Oreberry dark room, Make the floor out of materials that mobs can't spawn on, such as slabs.
Because of Oreberry Bushes, most metals in Hexxit now become a renewable material.
Its growth is inconsistent, some can grow in 15 seconds and others took up to 10 minutes.
Giving the player Oreberry Bush with data value 19 or higher, all the oreberry bush will be named "Tin Oreberry Bush", but it is actually other oreberry bush.