Manyullyn Ingot
ID
6291:5
Stackable
Yes (64)
Type
Materials
Craftable
No
Smeltable
No
Added By
Tinkers' Construct
The Manyullyn Ingot (pronounced as "Man-YUL-in") is the Nether alloy, added by the Tinkers' Construct mod. It is made by putting 2 Cobalt ingots and 2 Ardite ingots (or 1 of each ore) together in a Smeltery. Manyullyn is one of the best materials in Hexxit.
Very rarely, Manyullyn ingots can be found in various dungeon chests added by Better Dungeons.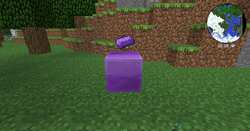 | | |
| --- | --- |
| Durability | 1,200 |
| Handle Modifier | 2.5x |
| Full Tool Durability | 3000 |
| Mining Speed | 9.0 |
| Tier | 5 (Manyullyn) |
| Base Attack | 4 () |
Manyullyn can be used like any other material. It can be used in making tool parts via Smeltery. When smelted in the smeltery, it yield 144mB of Molten Manyullyn. It can also be formed into a Manyullyn Block.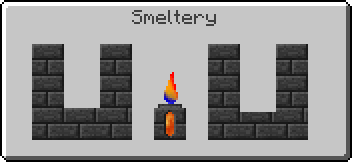 Ad blocker interference detected!
Wikia is a free-to-use site that makes money from advertising. We have a modified experience for viewers using ad blockers

Wikia is not accessible if you've made further modifications. Remove the custom ad blocker rule(s) and the page will load as expected.