Aluminum Ingot
ID
6291:11
Stackable
Yes (64)
Type
Materials
Craftable
No
Smeltable
Yes
Added By
Tinkers' Construct
Aluminum Ingot is an ingot added by Tinkers' Construct
Aluminum can be smelted in a smeltery, for 144 mB of Molten Aluminum.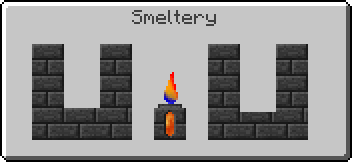 Aluminum is used in making Empty Canisters, which can be used to craft Heart Canisters.
The metal is extremely common in the underground, compared to copper and tin. There is also more of a concentration of aluminum oreberry bushes to be found in your travels if you decide to mine in caves. It has the same mining strength as iron, so have at least stone-level tools while mining.
Ad blocker interference detected!
Wikia is a free-to-use site that makes money from advertising. We have a modified experience for viewers using ad blockers

Wikia is not accessible if you've made further modifications. Remove the custom ad blocker rule(s) and the page will load as expected.